Vacation & Live in Stunningly Beautiful Tennessee!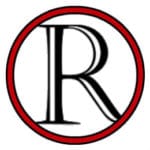 The state of Tennessee benefits from a booming tourism economy.
Breathtaking sights, fascinating history and the best family vacation spots in Tennessee have the state leading the way for all types of tourism. And the industry is only growing. 
Tourism is the number two industry in Tennessee, just behind music/entertainment and standing above healthcare and agriculture. 2019 numbers reached $20.7B in direct and related revenue from tourism. Whether you want to move to Tennessee or just love seeing your state succeed, read this article to get more insight on Tennessee tourism.
Tennessee Tourism
Tourism in Tennessee benefits from a prime location advantage. The rolling hills and expansive landscape capture the attention of sportspeople and adventurers for Tennessee trips. Tennessee hospitality and tourism also has destinations in mind for luxury-lovers. Opulent hotels, retreat locations and spa experiences offer indulgence at an affordable price. And, of course, no Tennessee vacation is complete without a little bit of rock'n'roll and fun for the whole family. With a little something for everyone, it's no wonder that Tennessee travel is on many people's "must-do" list each season.
Tennessee Vacation Spots
The popularity of Tennessee vacations are resulting in record-breaking profit for the state. This has the added benefit of increasing property values and incentivizing the upkeep of popular vacation spots in Tennessee. Residents and tourists alike get to enjoy the pristine landscape and amenities. Whether you are looking for adventure, family fun or relaxation, a Tennessee vacation has something for you. Here's an overview of some of the best vacations in Tennessee.
Smoky Mountains
Depending on time of day, the Smoky Mountains may appear cobalt blue or edged in crimson. Each day holds a new adventure. The national park service does a great job of maintaining trails and water systems within areas of the range. Camping, fishing, wildlife observations and more make the mountains an appealing, family-friendly stop.
Pigeon Forge, TN

Pigeon Forge is a renowned vacation destination that has great options for everyone and anyone. Attend events, visit themed parks, rent a cabin in the mountain or enjoy a thrilling wilderness excursion. The opportunities for fun include Dollywood, whitewater rafting, lumberjack competitions and mouth-watering local eateries.
Nashville, TN Vacations
From bachelorette parties to country music jamborees, Nashville, TN, has a wide array of fun and festivity. Numerous sights and sounds await in this sprawling metropolis. Visitors get a downtown experience with world-famed dining or a night out at throwback, themed bars. Nashville is also home to some of Tennessee's most famous landmarks. Tons of new industry has brought an influx of young professionals and families to this area to live. They get the best of both worlds: a comfortable home and easy access to a thriving city.
Gatlinburg Vacations
People and families nationwide have Gatlinburg on the short-list for great vacations, year-round. The mild weather and subtle change of seasons make the SkyLift Park and mountainous views a sight to behold. Visit the Ober Gatlinburg, a small amusement park, and the Gatlinburg Space Needle. Bonus: Gatlinburg is in the Smokies and close enough to visit city or country settings for a diverse experience.
Vacation in Knoxville, TN
Knoxville is an increasingly hot contender in locations for professionals and visitors. The city boasts a broad scope of industry and attracts innovators and entrepreneurs. It's also a great place to visit. See modern art, zoos, nature centers and museums. Bordering the Smoky Mountains, you'll still get great nature views while enjoying an upscale, sophisticated, urban environment.
Vacation in Chattanooga, TN
C
hattanooga is home to some of the most wondrous landmarks in the state. Lookout Mountain is a Civil War battle site with caves and trails. Scenic views and gardens strike out from the Rock City Gardens. Ruby Falls is a stunning, 145-foot underground waterfall. There are also museums, zoos, aquariums and more.
Tourist Attractions in TN
There are numerous tourist attractions people come to TN specifically to see. These include:
Tourism & Growth in Tennessee
Tourism boosts the economy in numerous ways. Tax revenue and employment numbers alone outpace other areas of the nation. As Tennessee tourism continues to grow, it will positively impact the state as a whole.
The economic benefit of tourism in TN, is raising the state's profile and enhancing the lives of residents. At the end of the day, it's a win-win! There's plenty to see… and plenty to stay for.
Live Where You Vacation: Tennessee Lifestyle
The Tennessee lifestyle can vary from good-old-country to urbane-and-sophisticated. There is plenty for everyone. Who wouldn't want to live where they vacation? With cities and rural counties all within driving distance, this may be the right time to make a move.
Want to learn more? Visit our blog for all of the details on relocation, neighborhoods and TN and how to buy your dream home!
If you're ready to press play on this adventure, TAP HERE to contact Reliant Realty.
Check out these other popular links
Additional Resources if You're Moving to Tennessee
Searching for a house can be both exciting and stressful. Here are online resources to help you plan your move.
YOU MAY ENJOY THESE OTHER RELATED ARTICLES