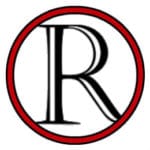 Are you looking for a city with a vibrant arts scene, flourishing job market and miles of pristine coastline? If so, you'll find it in West Palm Beach, Florida.
Just north of Boca Raton, West Palm Beach is one of the most popular tourist destinations in the state, as well as an ideal location for many businesses, homebuyers and renters. 
With just under 120,000 residents, West Palm Beach isn't a major metropolis — but it definitely isn't quaint. The city boasts countless fine dining, live entertainment, golfing and shopping opportunities, and because the weather is pleasant year-round, the outdoor fun never ends. Sounds pretty perfect, right? 
There is a small catch: In competitive housing markets like West Palm Beach, it can be difficult to buy or rent real estate if you're not working with an experienced realtor. Luckily, Reliant Realty has got you covered. We'll take you through the ins and outs of the market and tell you everything you need to know before committing to a property. 
Ready to make your move? Reliant Realty's Florida team is here to make it happen! No matter what you're looking for, no matter where, we've got a listing with your name on it. Call us at (561) 810-8379 to connect with an agent.
Real Estate in West Palm Beach, FL
With 47 miles of Atlantic coastline, Palm Beach County is home to an abundance of seaside properties. However, that's not the only type of real estate available; Palm Beach County (and South Florida in general) offers a wide range of housing options, including apartments, single-family homes, multi-family homes, townhomes, villas, condominiums and manufactured homes. 
Townhomes, villas and condominiums are typically built as smaller communities within a larger area, and may be centered around a particular lifestyle like country club or waterfront living. Planned communities generally require residents to pay property owners associations (POA) or homeowners associations (HOA) fees. However, Floridians don't pay income taxes, so you may still come out on top!
Best Neighborhoods in West Palm Beach
Alongside more than 700 cities across the U.S., West Palm Beach is participating in the Keep America Beautiful (KAB) program, a national network that provides guidance and resources for beautifying communities. All that to say — West Palm Beach is gorgeous, and the city plans to keep it that way. When it comes to choosing the best neighborhoods, it's hard to go wrong. However, these are some of the most desirable areas: 
Flamingo Park, located just minutes away from Rosemary Square and a short drive to both downtown and the beach. 
El Cid, a high-end neighborhood with homes built in the Mediterranean revival and mission style architecture.
The Southend, a highly sought after neighborhood with mixed architecture that stretches from Southern Boulevard south to the Lake Worth Spillway. 
Prospect Park, a historic area just south of El Cid with easy waterfront access and large homes and lots. 
Lands of the President, a gated golf community located in the heart of West Palm Beach. Residential options consist of high-rise condos and ground-level townhomes. 
Northwood, a historic neighborhood situated on the upper boundaries of the city, with architectural styles similar to those seen in El Cid and Flamingo Park. 
Grandview Heights, one of the city's oldest and relatively unknown neighborhoods. It borders Howard Park to the west and is one of the more affordable areas to buy real estate in West Palm Beach. 
If none of these neighborhoods are what you're looking for, don't worry; there are dozens more to choose from. Search through Reliant Realty's database to find homes for sale in the Palm Beaches and Greater Fort Lauderdale area.
Best Real Estate Opportunities in West Palm
South Florida is still in the midst of a housing crisis. According to experts in the West Palm Beach area, the main problem facing prospective buyers and renters is a surplus demand, or a lack of inventory. Basically, there are more people looking for affordable homes than there are available properties, so competition is stiff. However, there are some great real estate opportunities if you know where to look. 
If you're willing to do the work, rehabbing an older home could be a faster and more affordable option than waiting on a new construction. For buyers looking to avoid the whims of an increasingly volatile housing market, condominium living also provides a relatively stable option. If you're feeling priced out of the West Palm Beach area, you may also want to consider looking a little more inland, at neighboring communities like Royal Palm Beach.
The Rental Market in West Palm Beach, FL
The rental market has not been spared by the South Florida housing crisis, and some residents in West Palm Beach are reporting rent increases as high as 50 percent. The city is responding with new development and recently finished a 112-unit apartment complex in an effort to provide more affordable housing. However, prices aren't equally high in all neighborhoods.
Best Places to Rent in West Palm, FL
No matter what the housing market looks like, people will keep moving to West Palm Beach to find their piece of paradise. Luckily, the city still has many safe, affordable neighborhoods where renters can enjoy the city's finest amenities, including the following areas:
Central Park, a quiet neighborhood located on Lake Worth Lagoon, just ten minutes from the downtown area and public beaches.
Downtown, the center of everything, offers easy access to Palm Beach Atlantic University, dining and entertainment, as well as many different types of rentals. 
Grandview Heights, an affordable place to buy or rent with beautiful Spanish-Colonial style homes and budget-friendly condos. 
South Side, a neighborhood 15 minutes outside of downtown with waterfront properties alongside Lake Worth Lagoon. 
Villages of Palm Beach Lakes, one of the most affordable neighborhoods in the city, located about 20 minutes northwest of the beach.
No matter what stage of life you're in, whether you're looking to buy or rent, there's something for you in West Palm Beach. You just need help finding it.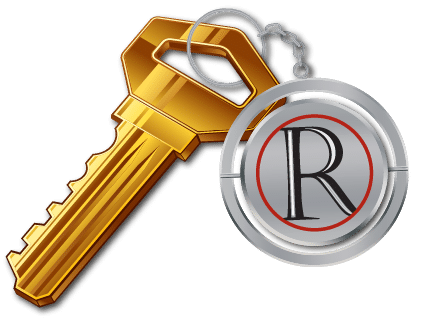 Buy a Home in West Palm Beach, Florida
It's a challenging time for buyers all over the U.S., but especially in highly desirable cities like West Palm Beach. The good news is that Reliant Realty can help you avoid the headaches you'd encounter trying to buy a home alone. We'll use our expertise to find neighborhoods compatible with your lifestyle and search relentlessly for your perfect home. More importantly, we'll listen to your preferences, ideas and concerns.
Ready to find your forever home? Contact us online to get started, or give us a call at (561) 810-8379 to get connected with an agent.
Check out these other popular links
Additional Resources if You're Moving to South Florida
Searching for a house can be both exciting and stressful. Here are online resources to help you plan your move.
YOU MAY ENJOY THESE OTHER RELATED ARTICLES