Tennessee Real Estate:
What's Happening in 2022?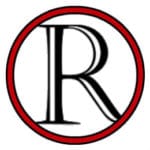 Ready to buy in Tennessee? You're not the only one!
In many cities across Tennessee, prospective homebuyers are being met with low inventory and high prices. Does that mean you should wait to buy? Not necessarily. 
The COVID-19 pandemic has taken the U.S. housing market on a wild ride, from tanking home sales in early 2020 to creating sweltering conditions for housing markets in 2021 and 2022. For first-time homebuyers, trying to make sense of these trends can be daunting. The good news is you don't have to do it alone — Reliant Realty is here to help. Keep reading to learn about the latest Tennessee real estate forecasts for 2022. 
When you're ready to dive into the Tennessee real estate market, there's no better guide than Reliant Realty. Visit one of our Tennessee real estate offices or call us at (615) 859-7150 to connect with an experienced agent.
Real Estate Forecasts for TN
With so many natural wonders, idyllic rural communities and thriving metropolitan areas, the Volunteer State truly has something for everyone. In the pandemic era, competition in the housing market has been fiercer than ever before. Recent reports indicate several significant trends that could affect homebuyers. 
Tennessee Draws Out-of-State Homebuyers 
In recent years, many Californians have migrated to the Southeast, specifically Middle Tennessee. Many cite reasons like affordability, access to nature, Southern hospitality and political leanings. The pandemic era has accelerated this trend, and West Coast transplants continue to create stiffer competition in the Nashville market. 
Supply Chains Issues Slow New Construction
As national supply chain issues drag on, fast-growing towns like Columbia, Tennessee, are feeling the effects. Contractors report labor shortages, higher material costs and higher demand — all of which are slowing build times and pushing up home prices. 
Tenneseans Are Buying More Manufactured Homes 
In response to low inventory and high prices, many Tennesseans are opting to buy manufactured homes (also known as modular or mobile homes). A recent report indicates that nearly 15% more manufactured homes were shipped to Tennessee in 2021 than in 2020. 
Nashville's Housing Market Isn't Cooling
If we've learned anything about Tennessee real estate, it's that the Nashville market can always get hotter. After a record-breaking year of low inventory and high median home prices, Nashville real estate experts say they expect home prices will continue to rise in 2022. If you're planning to buy a home in Nashville this year, you may want to do so before higher interest rates diminish purchasing power. 
Tennessee Orgs Offer Down Payment Assistance 
For many Tennesseans, a hotter housing market means a more difficult road to homeownership. The Housing Fund is one of the many Tennessee organizations hoping to change that by helping struggling buyers finance affordable housing. The state of Tennessee also offers several homeownership assistance programs.
Best Areas of Tennessee to Live
When it comes to choosing where to live in Tennessee, it's hard to go wrong; each region and city has its own distinct benefits. The key is choosing a city that's right for your lifestyle. If you're planning on buying a Tennessee home in 2022, there are a few areas you should consider. 
Knoxville, Tennessee  
Knoxville is one of those cities that seem to have emerged from a different era. Nestled in the Appalachian Mountains of Eastern Tennessee, Knoxville is both old-timey and unexpectedly hip, with all the amenities you'd expect to see in a larger city like Nashville. And here's the best part about buying a home in Knoxville: you can actually get a good deal. 
The National Association of Realtors (NAR) named Knoxville as one of its top 10 hidden gems of the housing market in 2022, meaning its home prices are still undervalued relative to market fundamentals. Knoxville is the only Tennessee city to make NAR's hidden gem list, and the group says it may not remain affordable for long.
Chattanooga, Tennessee
Like Knoxville, Chattanooga is a charming, mid-sized city in scenic Eastern Tennessee. Also like Knoxville, Chattanooga is growing rapidly and drawing new residents from all over the country. According to United Van Lines 45th Annual National Mover Study, this is part of a larger, emerging trend of Americans moving to low-density areas. Affordable housing, diverse cultural attractions and proximity to some of Tennessee's most stunning natural surroundings make Chattanooga the perfect respite from city life in the pandemic era. 
Clarksville, Tennessee 
If a hot market indicates desirability, no Tennessee city is more desirable than Clarksville. In fact, a recent study named Clarksville the hottest housing market, not just in Tennessee, but in the nation. Situated on the border between Tennessee and Kentucky, Clarksville sits just 50 miles north of Nashville. Residents enjoy its historic downtown, scenic riverwalk, cultural attractions and low cost of living. If you're looking for a small-town feel and big-city amenities, you may want to look at homes in Clarksville. 
Nashville, Tennessee 
Nashville's still got it. Despite sharp increases in housing prices during the pandemic, it's still one of the cheapest U.S. cities that boasts incredible weather. However, just because it's the crown jewel of Tennessee (and arguably the Southeast) doesn't mean it's an easy place to buy a home right now. In fact, Nashville remains the fastest selling housing market in the country. 
Despite obstacles, people continue to flock to Music City for its world-renown arts and music scene, economic prosperity, natural beauty and moderate weather. If you're trying to buy a home in Nashville, make sure you partner with a realty company that can successfully navigate a fiercely competitive market.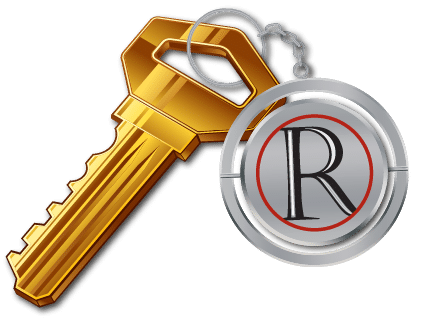 Homes for Sale in TN
No matter where you choose to settle down in Tennessee, you're in good hands with Reliant Realty. Our seasoned real estate experts can help you find the perfect home for your lifestyle and needs. Not sure where to move in Tennessee? That's not a problem. Explore homes for sale in Tennessee on our website. When you're ready to connect with a passionate, knowledgeable realtor, call Reliant Realty at 615-859-7150 to find an agent.
Check out these other popular links
Additional Resources if You're Moving to Tennessee
Searching for a house can be both exciting and stressful. Here are online resources to help you plan your move.
YOU MAY ENJOY THESE OTHER RELATED ARTICLES