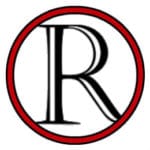 Whitesand beaches, diverse cultural attractions, vibrant communities — this is what living in South Florida looks like.
Its tropical coastline attracts people from across the U.S. and beyond, making it a premier vacation destination. If you're looking to retire or just make a fresh start, South Florida is definitely worth your consideration.
As the COVID-19 pandemic continues, the U.S. housing market continues to fluctuate. In South Florida, the housing market is characterized by record-fast selling, limited inventory and ultra-low interest rates. For people ready to buy, this can all be pretty confusing. Don't stress —  Reliant Realty is here to help. Keep reading to learn all about South Florida real estate, what you can buy and when you should buy it.
Looking for your dream home in South Florida? Let Reliant Realty be your guide. No matter what you're looking for, we've got it. If we don't have it, we'll find it. Give us a call at (561) 810-8379 to get started.
Buying a Home in South Florida
If you know anything about Florida real estate, you know that the South Florida market is on fire. Does that mean you should wait to buy? Not necessarily. With a new COVID-19 variant on the rise, real estate experts say that South Florida grows increasingly attractive to out-of-state buyers looking for looser restrictions, open-air activities and outdoor dining options. 
People looking to trade the city life for a beach lifestyle aren't the only ones moving to South Florida. Heralded as the "Wall Street of the South," South Florida is now home to financial giant Goldman Sachs, as well as numerous other New York firms who've made the decision to relocate in the past year. Many entrepreneurs, professionals and families join the Manhattan elite to embrace the seaside luxuries of West Palm Beach and surrounding areas. 
Homes Available in South Florida
If you're anxious to buy, you're probably already researching open houses in South Florida. But where should you start? Which city should you choose? The good news is that whether you settle down in Lake Worth, Royal Palm Beach or a neighboring community, it's a win.
Homes in Lake Worth 
Ready to join the residents of beautiful Lake Worth? You're in luck! The town of Lake Worth has numerous home styles that will support your beach-life dreams.
From coastal cottages to Cape Cod shingle homes to beach bungalows, this town has all the idyllic styles synonymous with tropical living. Prefer something more contemporary? That's not a problem. Nestle into a luxury condominium, a coastal saltbox or a coastal modern home. 
When you're ready to search for homes in Lake Worth, there's no better resource than Reliant Realty. We've got a line on homes, apartments and condominiums of every style to accommodate each homebuyer's distinct needs. 
Homes in Royal Palm Beach
Royal Palm Beach — the name says it all. When you're ready to pursue the good life, there's no better place to be. This tropical paradise has plenty of golf clubs, luxury entertainment, access to nature areas and more. Less than 15 miles west of the coast, the homes in Royal Palm Beach are the perfect place to settle down.
Royal Palm Beach has many of the same architectural offerings as Lake Worth, as well as neighborhoods that embrace modern, contemporary and Mediterranean motifs. Looking for an architectural style with meaning? Consider one of Royal Palm Beach's many Spanish style homes with white stone sides and tiled rooftops. There's nothing more quintessentially Florida than this trendsetting classic. 
Looking for something in the surrounding areas? All of South Florida is well within our expertise. Search through our South Florida home listings or give us a call for a more personalized touch. Wherever you want to be in South Florida, we can make it happen.
South Florida Real Estate News
As you already know, the South Florida real estate market is booming. However, housing markets are constantly changing and are affected by a variety of factors. As a result, it's important to stay up-to-date on the latest South Florida real estate news. 
Will Inflation Affect Housing Prices? 
Although some realtors expect no cool downs in 2022, others predict that inflation could stall home purchases. Anxious that inflation could drive down home prices, some sellers in South Florida's most popular areas are trying to get their homes to market as quickly as possible to take advantage of higher prices. 
Should I Wait to Buy a House? 
When it comes to investing in a home, only the buyer knows when it's the right time. However, it is important to be strategic. For many would-be homebuyers in South Florida, the decision to wait to buy was a mistake. After holding out for a better deal, they were met with higher prices and fewer houses to choose from in a quickly dwindling pool of inventory. 
What About Omicron? 
COVID-19 and its variants have caused a lot of volatility in housing markets across the U.S., including the South Florida housing market. Although it's impossible to predict how Omicron will ultimately affect the market, anxiety over economic fallout is causing mortgage rates to fall once again. For the prospective homebuyer, this isn't necessarily bad news.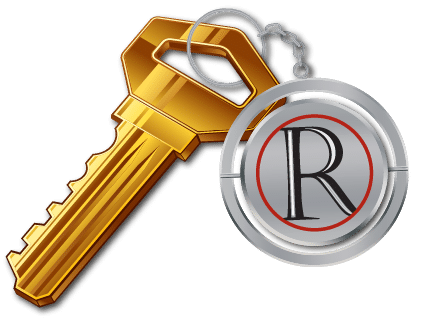 Find a Home in South Florida With Reliant Realty
Among all the uncertainty, one thing is clear: South Florida is an extremely desirable place to live. Cities like Lake Worth and Royal Palm Beach offer their residents an environment that is both luxurious and tropical, full of opportunity and disarmingly peaceful. It is a truly rare combination of qualities that draw tourists and homebuyers from all over the world. 
When you need to find a home, rely on the real estate experts at Reliant Realty. We know that finding the perfect home takes time, and we're not interested in getting you into just any home. We want to find your forever home. For passionate, professional help with your real estate search, contact Reliant Realty online, or give us a call at (561) 810-8379.
Check out these other popular links
Additional Resources if You're Moving to South Florida
Searching for a house can be both exciting and stressful. Here are online resources to help you plan your move.
YOU MAY ENJOY THESE OTHER RELATED ARTICLES