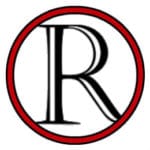 Families looking for southern charm, an abundance of natural beauty, a tight-knit community and top-notch schools can find a lot to love in Franklin, TN.
If you are considering buying a home in Franklin, the safe streets, affordable housing and stellar job market make moving to the area a great decision. Combine that with the lush green hilly landscape, and you'll soon find out why this city is one of the fastest-growing in the state.
If you want to discover more about homes for sale in Franklin and what it's like to live here, read on.
Homes Prices in Franklin, TN
Franklin offers residents a lot to choose from when it comes to housing. You'll find plenty of single-family homes in premium developments and even some more luxurious properties that are both comfortable and spacious.
While the median home cost for Franklin is $665k, you have a lot to choose from when it comes to neighborhood feel. Most residents in the city own their home, but around 30% rent.
About Franklin, TN
The City of Franklin sits just 20 miles south of Nashville and is the county seat of Williamson County. With a population of around 80,000 in 43 square miles, Franklin offers residents a dense suburban feel with the quintessential southern small-town charm. The city can trace its roots back to European settlers founding the city in 1799. 
Franklin is just far enough away from the excitement of Nashville that a quiet afternoon on your back porch will become a regular routine. But that doesn't mean you have to miss out on all the fun. 
A short 30-minute drive up Interstate 65 brings you to the heart of Nashville. This means sights like the iconic Grand Ole Opry or the expansive Nashville Zoo are always within reach.
Residents of Franklin also enjoy some fantastic weather. The city boasts over 211 days of sunshine and has an average summer temperature of 90 degrees Fahrenheit. But don't let the summer heat fool you; Franklin still enjoys fairly cold winters and usually sees some snowfall. This makes it the perfect location for those who enjoy the changing of the seasons.
Things to Do in Franklin, TN
You will never run out of things to do in Franklin, TN. From a massive city park system to the endless dining options, your family will stay busy here.
Franklin Parks
One of Franklin's most frequented public attractions is the expansive parks system. If you and your family enjoy outdoor recreation, the 18 city parks that cover almost 900 acres of land should give you plenty to explore. 
Each park has its own flair and personality. Most offer spectacular amenities — expect to enjoy activities like tennis, basketball, disc golf, hiking and fishing all within the city limits. Franklin's parks also host a wide variety of events throughout the year. 
Kids and parents alike will enjoy monthly movie nights at Pinkerton Park and even holiday celebrations like the annual Fourth of July shebang at the Park at Harlinsdale Farm. Outdoor enthusiasts can even experience interpretive events highlighting Franklin's stunning green spaces.
If you really want to get out and see some natural beauty, then the 48,000 acres of the historic Natchez Trace State Park are calling your name. Find a little bit of adventure in the miles of hiking trails, the 70+ camping spots and, of course, the four lakes within the park's boundaries. 
Places to Go in Franklin
While Franklin's beauty is in full display, there is much more to the city than its wonderful parks system. Here are some activities that might fill your weekend if you decide on Franklin:
Franklin Theatre. If you are on the lookout for world-class performances, concerts and plays, the historic Franklin Theatre should be on your must-see list.
Leiper's Fork. Bathe in the rich artistic history of the area in this one-of-a-kind Franklin neighborhood. Explore art galleries, antique shops and the original country music haven — Puckett's Grocery.
The Factory at Franklin. Take a trip to this historic site and enjoy the dozens of independent shops and expansive restaurant selection.
Franklin Is for Foodies
Food is life in Franklin. With a dazzling selection of restaurants that run the gamut from classic Tennessee barbeque pork ribs to contemporary fine dining, any foodie can find a piece of heaven in the city. If you are looking for an introduction to southern eats, visit Franklin staple Barbara's Home Cookin' right off Old Hillsboro Road. 
Franklin also is home to fine dining like Red Pony Restaurant. Here, executive chef and owner Jason McConnell uses a seasonally changing menu to elevate southern cuisine, focusing on sustainably sourced local produce. 
Fun for Franklin Kids
For the littles ones in the family, Franklin plenty of places to have fun. Kids can get some energy out at Franklin's indoor playground, The Monkey's Treehouse. Here, parents can watch as their children explore an imaginative multi-room play area. There is also space for smaller children to experience all the fun in a safe environment. 
If you want to venture outside of Franklin there are plenty of attractions nearby. Just a short drive into Nashville and you can find plenty of fun activities for both kids and families to enjoy.
Schools in Franklin, TN
Two school districts serve the city of Franklin. Students will attend schools in the Williamson County School District or Franklin Special School District. Fortunately, both districts boast high ratings on GreatSchools.
Beyond the public school system, Franklin is also home to top-ranked private schools. For example, Battle Ground Academy is a K-12 college preparatory school in the top 20% of all private schools in Tennessee.
Regardless of which Franklin school you choose for your children, you can rest assured your children will receive the quality education they deserve.
School Locations in Franklin, TN
Cost of Living in Franklin, TN
When it comes to the cost of living in Franklin, you can expect to see somewhat higher-than-average pricing. The higher costs are across several key areas, such as housing, food costs and transportation. In other areas, like healthcare and utilities, the city falls below the national average but above the Tennessee average. 
Using cost of living indexes, the average cost of living in the U.S. is 100. Tennessee has a score of 87 while Franklin tops out at around 135.
Add it all up, and Franklin is about 35% more costly than the U.S. average. But with that jump in price comes better schools, a low crime rate and plenty of amenities.
Top Employers in Franklin, TN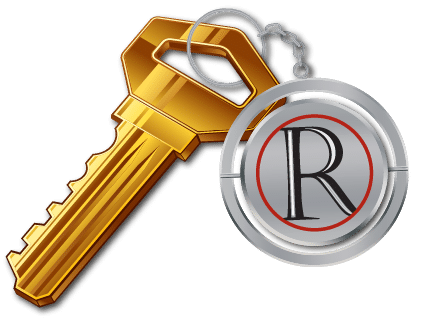 Best Realtor in Franklin, TN
If Franklin is shaping up to be your new home, searching for a quality realtor is your next step. With decades of finding the perfect home for buyers in the Franklin area, Reliant Realty has your back when it comes to navigating the blossoming housing market. To schedule an appointment with our team, contact lick below to contact us!
Check out these other popular links
Additional Resources if You're Moving to Tennessee
Searching for a house can be both exciting and stressful. Here are online resources to help you plan your move.
YOU MAY ENJOY THESE OTHER RELATED ARTICLES