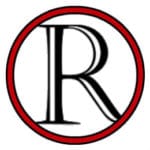 Buying a home in Brentwood, TN, means having quality schools, lovely parks and a vibrant restaurant scene all in your backyard.
Brentwood has quiet neighborhoods, affordable housing and family-oriented communities. Add it all up, and you'll understand why Brentwood should be on your radar if you're searching for a top place to buy a home in Tennessee.
If you want to learn more about home sales in Brentwood and what it's like living there, here is what you need to know.
Homes Prices in Brentwood, TN
The median home price for Brentwood is $627,000. The price is a slight drop from last year's data. 
With tight-knit neighborhoods like Bridgerton Park, Brentwood is an excellent place for families. In this neighborhood, you can find plenty of four-bedroom family homes on quarter-acre lots and a median home price of $432,000.
If you are looking for more upscale housing, the neighborhood of Bonbrook may be more your style. Here, homes tend to be spacious, around 2,900 to 7,300 square feet, and sit on larger pieces of land. The median home price for Bonbrook is around $664,200.
Closer to the historic downtown area, you'll find condos and apartments that can fit any homebuyer's needs.
About Brentwood, TN
South of Nashville, the City of Brentwood is at the northern edge of Williamson County. Brentwood is a suburb of Nashville and is home to around 42,000 residents.
Brentwood's history goes back to the early English and French settlers claiming a stake in the area in 1760. Tennessee incorporated the City of Brentwood in 1969.
Weather-wise, you can expect similar mild temperatures to neighboring cities Franklin and Nashville. Daily temperatures rarely go above 95 degrees or below 19 degrees Fahrenheit throughout the year. Living in Brentwood means warm summers, mild winters and plenty of sunny days. 
Brentwood is close to Nashville. It takes a ten-minute drive up Interstate 65 to get to the center of downtown. Taking a trip into the city for a Predators game or to explore the rich country music history is one of the perks of buying a home in Brentwood.
Things to Do in Brentwood, TN
https://judgebeans.com/Living in Brentwood means being close to the action of Nashville. But you may find Brentwood itself is as great as the neighboring metropolis. 
Brentwood Parks
Brentwood residents live among the green rolling hills of the Tennessee countryside. The city's natural beauty is on full display in the 1,000 acres of parks and greenways in Brentwood. Here, you can find all kinds of fun for you and the family. 
Crockett Park stands out among Brentwood's park system. You can catch a show at the Eddy Arnold Amphitheater or take a stroll down one of the park's many hiking trails. Crockett Park has over 150 acres of green space. Among all the trees and trails are soccer fields, a disc golf course, a baseball diamond and much more. 
Another unique area to explore in Brentwood is Marcella Vivrette Smith Park. Park-goers can take a step back into Brentwood's past and explore over 320 acres of the Historic Ravenswood Farm property.
If you want to spend some time near the water, check out Radnor Lake State Park. The park has 1,300 acres of protected land for visitors to explore. Guests can enjoy camping, wildlife viewing and environmental education opportunities. One popular activity is the interpretive canoe float. The excursion is ranger-led and gives guests an intimate view of Radnor Lake. 
Local Community Hotspots
Brentwood has so much more to offer residents. Here are some places you might end up if you buy a home in Brentwood:
Brentwood Public Library — A must-visit for families with children. The Brentwood Library includes a large kids' area, plenty of space for community events and loads of books to discover. 
Brentwood Skate Center — This popular family location is more than for kids. Adults and children alike can enjoy the roller rink, arcade games and weekly skating specials.
Town Centre Theatre — This 100-seat local theater hosts various shows, plays and concerts throughout the year. The downtown icon is the cultural hub for the creative scene in Brentwood.
Looking for more to do in the city? Enjoying one of Brentwood's many restaurants is always a great choice. Residents can find classic southern cuisine at Judge Bean's BBQ or fine dining at Mere Bulles. Brentwood has it all.
If you have little ones in your family, you'll find a lot to love in Brentwood. Within the city, you can find a whole host of family-oriented activities. Take the family on a playdate at The Children's Playroom or let them run free at DEFY trampoline park.
Schools in Brentwood, TN
Students living in Brentwood will attend Williamson County Schools. With a quick check on Great Schools, you'll see Brentwood's schools are top-rated. Additionally, many Brentwood private and charter schools may be interesting to young learners.
One private school to highlight is the Currey Ingram Academy. Since 1968, the campus has been working with students with learning differences. Their mission is to help the communities of Brentwood and empower students.
After graduation, students can stay close to home by attending one of Nashville's colleges and universities. With so many choices, you'll soon find out why Nashville gets the nickname "the Athens of the South."
School Locations in Franklin, TN
Cost of Living in Brentwood, TN
Top Employers in Franklin, TN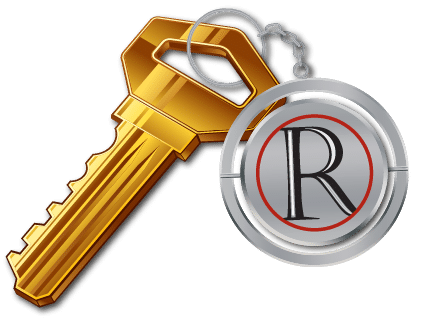 Best Realtor in Brentwood, TN
There is no denying the housing market is becoming competitive in Brentwood. If Brentwood is looking like your new home, you need to partner with a trusted name in real estate.
Reliant Realty has been helping families find Brentwood, TN homes for sale for two decades. Our team of professional realtors will walk you through each step of the home-buying process and won't stop until we find your dream home. Schedule an appointment today and take the first step toward buying a home in Brentwood, TN.
Check out these other popular links
Additional Resources if You're Moving to Tennessee
Searching for a house can be both exciting and stressful. Here are online resources to help you plan your move.
YOU MAY ENJOY THESE OTHER RELATED ARTICLES