Open Houses: How To Use Your Time Wisely
(And Find Your New Home)
The open house is both the home seller's and home buyer's best friend.
Typically hosted by the seller's agent, it throws open a property's doors to the public. Interested buyers, curious neighbors, and anybody with a little extra time on their hands can stop by and walk through the home.
The goal is to spread the word about the property that is for sale. Besides that, it maximizes the attention a listing receives.
If you are in the market for a home anywhere in Tennessee right now, what is the secret to making an open house work in your favor?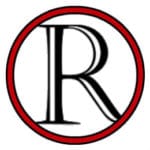 Know How to Search for Open Houses Nearby
You want to live near one of the Honky Tonks in Nashville. However, if you fail to narrow down your search, you might look nearer to Dickson or Sparta. Do not make this mistake. A simple three-step process makes it easy to find an open house near you.
1. Choose the county.
Most listing services narrow down searches by county. For the country music lover, Davidson County is a good option.
2. Pick the city.
If Nashville is too large, consider one of the smaller venues that are within a short driving distance. For small-town living, Berry Hill in Gallatin is a good choice. For something larger with a historic vibe, Franklin to the south is a better selection.
3. Find a neighborhood.
Each neighborhood has its charms. Green Hills offers a trendy feel while Sylvan Park appeals to families.
While you don't have to limit yourself to homes in just one part of the city, it makes sense to focus on locales that you can envision yourself living, working, and playing in.
By the way, a real estate professional can handle this search for you. If you are thinking of coming in from out of state, enlisting the help of a buyer's agent may be the best way to find the ideal open house near you.
Warning Signs That It Is Best to Keep Looking
The house looks great. There is a fresh coat of paint on the walls. The rugs look new. However, there are some warning signs that something is off about the property.
1. Overpowering smells.
Everyone knows that baking cookies before inviting in potential buyers is a good idea. That said, there is a fine line between creating a home-like feel and covering up an offensive odor. When a seller has something to hide, you will probably notice scent candles in all the rooms – even the basement.
2. DIY upgrades.
Everyone wants to save money by being handy. However, when you are in the market for a new home, you do not want to buy someone else's DIY nightmare. Look for home additions that may not have been permitted, odd water heater placements, and cabinet installations that are slightly crooked. (There is no shame in bringing a level or marble.)
3. Sticking windows or doors.
Are windows painted shut? If you like fresh airflow, you will be in charge of fixing that. Is it difficult to open some of the windows? Do doors stick? Now, you might be looking at a foundation problem. Keep looking.
Open House Etiquette for Home Buyers
There really is a list of dos and don'ts. Make a mistake here, and you leave a bad taste in the seller's mouth. As a result, they might select a competing offer.
Here is what not to do:
1. Don't ignore the seller's agent.
This professional is the gatekeeper of information and access to the seller. Be polite. Make small talk. If they remember you favorably, your offer may carry more weight.
2. Don't Act like folks on the TV shows.
You know the ones we are talking about. They criticize everything from the wall color to the tile shape. These cosmetics are inexpensive to fix. Complaining about them puts you in the wrong frame of mind, and you might pass on an excellent home that has everything else you are looking for. (Besides that, it is plain rude.)
3. Do not use the bathroom.
Not only is this a severe breach of etiquette, but it also violates someone else's home.
Conversely, here are some things that you should do at any house for sale that you visit.
1. Do arrive early.
If the event starts at 2 p.m., be there at 1:55 p.m. Walk in with the seller's agent, which gives you a head start on checking out the place before the crowds arrive. It also lets you chitchat with the agent to get some insider information about the area, the schools, and their favorite Honky Tonks.
2. Do ask if the agent is the listing agent.
This gives you the information you need to pass along to your agent if you decide to make an offer.
3. Do leave your name and contact information.
This house may be one on a long list you visit that day. However, when you leave your name and number, the seller's agent could contact you with additional listings. Also, it ensures that you receive stellar service when you or your agent calls with a question.
4. Do ask for property specs.
You do not have to take pictures or measurements when entering a home with a good-quality real estate professional on the premises. Typically, they have a handout with all the details right at the entrance.
5. Do ask questions.
The agent knows why you are there. You know why you are there. So, do not beat around the bush. If you want to know whether there are already offers on the table, it is okay to ask. Some sellers will not entertain any offers until after one or more open houses. Find out now so that you position yourself favorably.
How to Maximize the Use of Your Time While Visiting Open Houses
If you are working with a list of multiple homes, it can seem like a daunting prospect. However, you can still come out ahead if you know what you are looking for.
Ahead of time, decide on the must-have features. Know what is a deal breaker and what could be an area where you are willing to compromise.
For example, you are a dog lover who needs a home with a yard. Having a big house with no yard will not work for you.
On the other hand, if you want to have a gourmet kitchen but there is neither a wine fridge nor the dual oven setup that you have been looking at in magazines, a large kitchen can make up for that. You can add these appliances later when you have space.
After Visiting Open Houses: What to Do If You Fell in Love with the Home
Get in touch with an excellent Tennessee real estate professional immediately. Do not wait. While the sellers are actively pursuing buyers, it is vital that you get in your offer.
Know your bottom line. Make a budget that you can stick with. Although there should be a little wiggle room to allow for competitive bidding, you should not go over your limit.

 

Know the comparables. What do other properties in the area sell for? The buyer's agent will get you this information. It helps you to decide how high or low you want to go with the initial offer.

 

Know how to get in touch with your agent. They are your line of communication with the seller and their agent. Even if there are no developments immediately after making an offer, agree to touch base periodically.
If you need help finding an agent for your home search in Music City, contact us for assistance!
CHECK OUT SOME OTHER POPULAR LINKS
Check out these other popular links
Additional Resources if You're Moving to Tennessee
Searching for a house can be both exciting and stressful. Here are online resources to help you plan your move.
YOU MAY ALSO ENJOY THESE OTHER RELATED ARTICLES