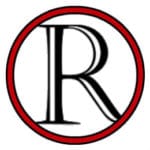 Moving from Illinois to Tennessee will provide a change of pace, climate, context and culture.
From prairies to mountains, deep dish to fried chicken, moving to Tennessee may feel like landing on a different planet. In a good way.
Whether you are looking for a cozy apartment in a big city or a historic bungalow in a small town, you can find it in the Volunteer State.
Life in Tennessee is a good one. Most residents wouldn't trade for the world. While there are many pros of moving to Tennessee, there are also some cons to consider. Here's a rundown.
Pros and Cons of Moving to Tennessee
These are some reasons why an Illinoisan may or may not want to move to Tennessee:
Pros of Moving from IL to TN
There are lots of things to love about living in Tennessee, some of these are:
Low cost of living: the state of Tennessee has a far lower cost of living than Illinois does, making it perfect for those looking for affordability.
Less snowfall: even in Northern Tennessee, the average snowfall rate is only about 6.5 inches. 
Slower pace of life: even in bigger cities, most Tennessee residents enjoy taking it easy.
Cons of Moving from CA to TN
Like moving to any state, there are things that some Illinoisans may not enjoy:
Severe weather: while the state may have less snowfall, tornadoes and severe lightning take the place of blizzards.
Music: not everyone is a diehard fan of country and bluegrass music.
Southern culture: without getting too controversial, there are colloquialisms, habits (hunting, anyone?) and even political preferences that typify the state of TN. While plenty of metro environments eschew these stereotypes, they're fairly accurate in remote communities.
Illinois vs. California
Moving to Tennessee from Illinois may be a culture shock. There are all kinds of new and different things to do in the state, from enjoying food and festivals to exploring the great outdoors.
Here are some well-represented entertainment and attractions in the state of TN:
There are countless things to explore in the state of Tennessee, making it a great place to start fresh. Read on for answers to some questions you may have about moving to TN.
Moving to TN: FAQs
Anyone moving to a state is bound to have some questions. Take a look at some of these answers to help you understand what life is like in Tennessee.
What is the cost of living in Tennessee compared to Illinois?
There are a few different ways to calculate cost of living. This model uses a value of 100 to represent the American average, which means that anything less than 100 is below average.
Take a look at how Illinois and Tennessee compare:
| Cost of Living Item | Tennessee | Illinois |
| --- | --- | --- |
| Average cost of housing | 71.2 | 79.5 |
| Average cost of utilities | 96.7 | 97.7 |
| Average cost of transportation | 90.2 | 106.2 |
| Median home cost | $164,500 | $183,700 |
| Average cost of healthcare | 101.9 | 97.2 |
| Average cost of groceries | 95.4 | 94 |
| Overall cost of living score | 87.6 | 93.4 |
Does Tennessee have an income tax?
Tennessee does not have an income tax, although the state does charge a hall tax. The hall tax is a 2% tax on interest and investment dividends. 
What is the weather like in Tennessee compared to Illinois?
Tennessee is a four-season state and, compared to IL, may feel idyllic. Residents experience sunny summers with occasional rainfall, cool autumns with beautiful foliage (you gotta see the foliage!), snowy winters and verdant, mild springs. Some parts of the state get extreme weather, such as blizzards and storms. It all depends on where you live.
Is Tennessee safer than Illinois?
While safety depends on which city you are living in, the state average of crime in Tennessee is higher than Illinois' average. According to Safewise, Tennessee has an average of 6.2 violent crime incidents per 1,000 people and Illinois has an average of 4 violent crime incidents per 1,000 people. Cities like Knoxville and Nashville have much higher crime rates than smaller towns and suburbs in Tennessee. 
How diverse is Tennessee?
Of the 6.7 million people living in Tennessee, here is the ethnic breakdown:
78.5% white

17.1% black or African American

5.6% hispanic or latino

0.5% American Indian or Alaskan native
Tennessee is not quite as diverse as Illinois based on the most recent U.S. census. However, Tennessee residents love welcoming new people of all backgrounds into their state.  
What is the median home price in Tennessee?
Housing is very affordable in Tennessee. While the median home price is about $164,500, prospective buyers can find homes in a wide range of prices. The cost of a home widely depends on the city, square footage, acreage and amenities in the neighborhood. Talk with your realtor to find out more about home prices in the city you are considering moving to.
How many people move to Tennessee from Illinois?
Unsurprisingly, there are thousands of people that move to Tennessee from Illinois every year. Many are attracted to the low cost of living, exciting culture, warm weather and charming towns. 
What is Tennessee's cuisine like?
While Tennessee has a diverse cuisine, it is best known for its delicious Southern comfort food. You can find incredible barbecue and fried chicken along with cornbread, mac and cheese and banana pudding. No meal is complete without an ice-cold glass of sweet tea. Even while award-winning BBQ and comfort food are popular, cities in Tennessee have plenty of artisan and specialty restaurants that feature creative and unique cuisine.
How is the job market in Tennessee compared to Illinois?
COVID-19 has significantly affected unemployment in both Tennessee and Illinois. Although, based on 2019 unemployment rates of 4% in Illinois and 3.5% in Tennessee, both states have about the same job outlook. The biggest industries in Tennessee are automotive manufacturing and energy resources. 
What is traffic like in Tennessee?
In Illinois, you can expect daily delays in and out of Chicago and in some of the larger 'burbs. The same goes for Tennessee. Cities like Nashville, Knoxville and Gatlinburg will have much higher traffic than smaller towns. 
Will a family from Illinois be happy in Tennessee?
The question is whether your family will be happy in Tennessee. Every family is different and should consider a range of factors before moving to a new state. Tennessee might be a great state for you to relocate to. 
Why You Should Move to Tennessee
There are many reasons why you may want to move to Tennessee from Illinois. With endless opportunities and excitement around every corner, you can find many positives to living in Tennessee. There are plenty of lifestyle options—from big cities to working farms—and plenty to keep families, couples and individuals happy and loving life in TN.
To learn more about the Volunteer State, check out our blog for insights and tips on the big move.
Check out these other popular links
Additional Resources if You're Moving to Tennessee
Searching for a house can be both exciting and stressful. Here are online resources to help you plan your move.
YOU MAY ENJOY THESE OTHER RELATED ARTICLES