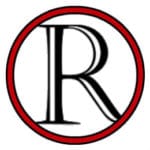 Beautiful sights, a storied past and life on Old Hickory Lake make buying a house in Hendersonville, Tennessee an easy decision.
Start your journey in the Volunteer State with slow country days and big-city nights.
Life in Hendersonville, TN, offers the best of both worlds, and that's just the beginning.
Hendersonville, Tennessee, is peaceful, scenic and super close to the bustling town of Nashville.
Hendersonville homes for sale offer lush greenery and sweeping views of Old Hickory Lake, just a stone's throw away from Nashville's famous honky tonks, rooftop bars and year-round entertainment. 
Its prime location makes Hendersonville a top-tier place to own a home. 
Here's what you need to know about Hendersonville homes for sale, home prices in Hendersonville and why so many people are settling into this Nashville 'burb.
Hendersonville Homes For Sale: Real Estate Prices
Home types in Hendersonville, TN, range from sprawling waterfront properties to single-family detached homes and luxury townhouses. The majority of homes on the market have three or more bedrooms as well as spacious, well-maintained yards.
The average cost for a single-family, detached home comes in at $369,990, while luxury townhomes fall in the $200–300k price range. The average rent for an apartment in Hendersonville in 2021 is $1,169.   
Lastly, Hendersonville features assisted living and independent senior living communities such as The Hearth at Hendersonville and Park Place Retirement Community 
About Hendersonville, TN
Hendersonville, TN, was settled in 1784 and named for William Henderson, the area's first postmaster. Hendersonville is located just 18 miles NE of downtown Nashville. The commute from Hendersonville to Nashville usually takes about 20–35-minutes, depending on traffic. Nashville's International Airport is just 20 miles away, making air travel not only accessible, but highly convenient.
Weather in Hendersonville, Tennessee
Though the summers run hot, the temperature rarely exceeds 95°F. Hot but not unbearable. In the winter months, it rarely drops below 16°F with just enough snowfall to enjoy.
Hendersonville weather tends to be partly cloudy year-round, which is ideal for many of the outdoor activities you can expect to enjoy, including walking trails, kayaking and boating. In fact, residents enjoy the sweet life on the river by docking their boats near local restaurants.
What is it Like to Live in Hendersonville, TN? 
Life in Hendersonville is a dealer's choice, with possibilities for both city and country living. City homes in Hendersonville and country homes in Hendersonville are both available.
What Kind of People Live in Hendersonville, TN?
The city incorporated in 1969, started with a population of 262 and has been growing ever since.
Fun fact: Hendersonville was home of legendary musician and actor Johnny Cash and now has a population of over 50,000. The average age of residents is 40. Over half the city's population holds a college degree or attended some college.
Things to Do in Hendersonville, TN
Affectionately known as "The City by the Lake," Hendersonville is positioned between 26 miles of shoreline on Old Hickory Lake. The lake is located on the Cumberland River, roughly 25 miles upstream from Nashville. 
Hendersonville's location is perfect for those who enjoy:
    Fishing
    Boating
    Kayaking
    Picnicking
    Camping
    Water skiing & more
You'll also find plenty to do at Drakes Creek Park, an athletic complex with sports fields to accommodate volleyball, soccer, football, baseball and basketball. 
Additionally, the Rockland Recreation Area features a campground, pavilions, a playground and picnic tables close to Old Hickory Lake, where nature and wildlife abound.
For those with a creative drive, the Monthaven Arts and Cultural Center provides a variety of cultural events and arts programs, including exhibitions by renowned Nashville artists. There are also art classes for all ages and skill levels.
Nightlife Near Nashville, TN
If it's a night out in Music City you're after, enjoy quick and easy access to Nashville's best entertainment offerings. Whether you're attending a weekly country music stage concert at the nationally acclaimed Grand Ole Opry or making your way down the Honky Tonk Highway, you'll appreciate the ability to return home to the peaceful, spacious streets of Hendersonville.
Areas Near Hendersonville, TN
Other nearby points of interest include the charming city of Gallatin, located just 13 miles from Hendersonville. Gallatin is slightly smaller than Hendersonville but offers recreational and retail locations with local charm and character.
 The city of Franklin is under 40 miles south of Hendersonville. Franklin was an important site during the American Civil War, and as a result you'll find historical attractions like the Carter House and Carnton Plantation there. Franklin also has a quaint Main Street hosting shops and galleries perfect for a day trip. 
Schools in Hendersonville, TN
Hendersonville is located in Sumner County, TN, where schools are governed by the Sumner County Board of Education. If you buy one of the Hendersonville homes for sale, your kiddos will have access to at least nine local elementary schools, as well as the Merrol Hyde Magnet School (K–12), which is one of Tennessee's top Blue Ribbon Award-winning public schools. 
Homes in Hendersonville are also near two private schools—Hendersonville Christian Academy (pre-K–12) and Pope John Paul II High School (grades 9th–12th).
If you buy a home in Hendersonville and have middle schoolers (grades 6th–8th), they can go to one of these Hendersonville schools:
    Robert E. Ellis Middle School
    Hawkins Middle School
    T.W. Hunter Middle School
    Knox Doss at Drakes Creek Middle School
Finally, families who buy a house in Hendersonville and have high-schoolers can go to one of these public schools:
    Beech Senior High School
    E.B. Wilson Night School
    Hendersonville High School (famously attended by Taylor Swift)
School Locations in Hendersonville, TN
Cost of Living in Hendersonville, TN
Hendersonville, TN, is home to a highly educated population, with a higher-than-average median household income of $72,539. The overall cost of living in Hendersonville is slightly above the national average, while healthcare costs fall below both state and national averages.
 The median home price in Hendersonville is $369,990, while grocery, utility and transportation costs fall right around or slightly below the national averages. If you want to buy one of the houses for sale in Hendersonville, there are plenty of job opportunities to fund the endeavor.
Best Employers in Hendersonville, TN
With Nashville just a short commute away, Hendersonville residents have access to one of the fastest growing job markets in the nation. Industries like technology and healthcare have seen strong, consistent growth, and business accelerator programs like the Jumpstart Foundry and Healthbox Technologies are helping smaller start-ups succeed.    
For those looking to work closer to home, Hendersonville jobs can be found in the industries of management, healthcare, IT, finance and more. 
Just a few of the top employers in Hendersonville include:
    MGM Industries
    Hendersonville Medical Center
    Xtend Healthcare
    ITW Dynatec
    Bear Communications
    Vanderbilt University Medical Center
    Dell Technologies
    Ingram Content Group
Nearby cities like Gallatin, the seat of Sumner County, provide additional job opportunities within commuting distance.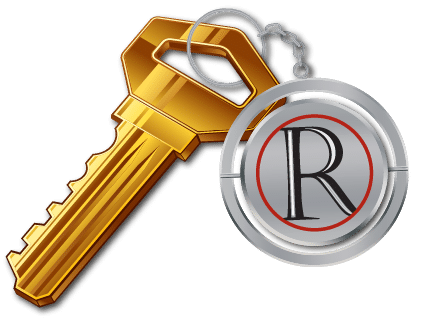 Find a Realtor in Hendersonville, TN
If you're looking for a home in a scenic, quiet place where you can spend relaxing days on the water or get your fill of city excitement in Nashville, you can't go wrong with Hendersonville.
If you're ready to find out what The City by the Lake has to offer you and your family, reach out to Reliant Realty today. Our team of experts is ready to help you start your journey by buying a for sale home in Hendersonville, TN. 
Check out these other popular links
Additional Resources if You're Moving to Tennessee
Searching for a house can be both exciting and stressful. Here are online resources to help you plan your move.
YOU MAY ENJOY THESE OTHER RELATED ARTICLES