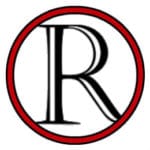 Gallatin, Tennessee, has it all. Scenic views, small town charm and easy access to downtown Nashville are just a few of the perks of life in Gallatin.
With a population of over 42,000, Gallatin holds the seat of Sumner County and is bordered by Old Hickory Lake.
With downtown Nashville just 23 miles away, you can enjoy a hassle-free commute or get your fill of city excitement before returning to the quiet streets of Gallatin.
Should you buy a home in Gallatin, TN? The team at Reliant Realty has all of the details to help you make this choice.
Read on to learn more about this charming town.
Gallatin Homes For Sale: Real Estate Prices
Housing options in Gallatin range from apartments and townhomes to single-family detached houses. The average listing price for a three-bedroom, single-family home is $350,000.  
While there are lots of homeowners in Gallatin and many people move to Gallatin with their families, you can also buy different types of homes in Gallatin. For sale homes in Gallatin include condos, newly built homes, villas, townhouses and more.
Some of the best Gallatin subdivisions include:
Nashville Pike/Douglas Bend Rd.
Peytona
Dobbins Pike/Wallace Rd
City Center
Cedar Grove
Kansas/Bledsoe
Cottontown
Communities like Foxland Crossing, The Knoll, The Cottages at Patterson Farms, Newmans Crossing and Carrollton Villas are being developed and offer affordable homes in beautiful Gallatin neighborhoods.
In all, about 43,000 people live in Gallatin, making it the 21st largest community in the state of Tennessee.
About Gallatin, TN
The city of Gallatin was named for U.S. Secretary of the Treasury, Albert Gallatin. Established on the Cumberland River in 1802, Gallatin honors its past with a historic downtown square. Residents can visit the Sumner County Museum or tour significant architectural sites like Cragfont, Rose Mont and Trousdale Place to learn more about Gallatin's important role in American history.
Located northeast of Nashville, Gallatin occupies the center of Sumner County. In Gallatin, you can spend long afternoons strolling through art galleries, boutiques, dining venues and gift shops and enjoy annual events like Gallatin's Main Street Festival.
Summers in Gallatin have an average temperature of 88°F, perfect for enjoying lazy days on Old Hickory Lake. The winter months are mild and rarely dip below 30°F.
Things to Do in Gallatin, TN
Outdoor enthusiasts will never run out of things to do in Gallatin. Old Hickory Lake is a dream for those who love boating, water skiing and fishing, and the whole family can enjoy hiking, camping and environmental programs at Bledsoe Creek State Park.
Other notable attractions in the area include:
The Palace Theatre is Tennessee's oldest silent movie theatre where families can enjoy stage productions, film screenings and concerts.
Each year, Gallatin proudly hosts the Fire on the Water Music Festival where musical acts, local craft beer, food trucks and bonfires draw music lovers to the banks of Old Hickory Lake. The festival can be enjoyed by boat or on land.
It wouldn't be Tennessee without delicious southern cuisine. Residents can enjoy beloved local eateries like the Starr Ranch Grill, which offers live music every weekend.
Schools in Gallatin, TN
Gallatin schools are governed by the Sumner County Board of Education. The county school system provides extensive bus routes and consists of approximately 49 schools.
 Elementary schools in Gallatin include:
 Benny Bills Elementary School
Guild Elementary School
Howard Elementary School
Public pre-kindergarten to 5th-grade schools in Gallatin have between 500-1,000 students each but get very high ratings on bestschools.net. Many families with elementary school age children move to Gallatin just for the high quality schools.
Parents send their middle schoolers to:
Joe Shafer Middle School
Station Camp Middle School
Rucker-Stewart Middle School
Gallatin middle schools are also highly rated, with anywhere from 700-800 students, plenty of extracurricular activities and great STEM clubs.
High schools in the area include:
 Gallatin High School
Station Camp High School
Senior high schools in Gallatin rank high in the state, sometimes coming in with test scores in the top 30%. Gallatin Senior High School has a little over 1,600 students and is known for being a good place to prepare for college.
There are also a few esteemed private schools, including Sumner Academy, The Edison School and St. John Vianney Catholic School. In general, Gallatin, TN schools are highly rated.
School Locations in Gallatin, TN
Cost of Living in Gallatin, TN
The median home price in Gallatin is $245,000, while the cost of living falls right around the national average. In fact, compared to a national average of 100, here's the breakdown of how much it costs to live in Gallatin, TN:
Overall cost of living:
In the U.S.: 100
In Tennessee: 87.6
In Gallatin: 101.1
To buy a house in Gallatin will cost you a little more than Tennessee averages, but keep in mind those are calculated from the whole state, which includes rural communities.
Many people who want to work in Nashville commute from Gallatin to Nashville. Because of its proximity to both city and country, Gallatin is the perfect blend of lifestyles and amenities.
Gallatin offers great value for its prime location. 
Best Employers in Gallatin, TN
The city of Gallatin is a great destination for young professionals with companies like Amazon, Lyft, Warby Parker, Ernst & Young and AllianceBernstein all within commuting distance.  
Some of the best employers in Gallatin include: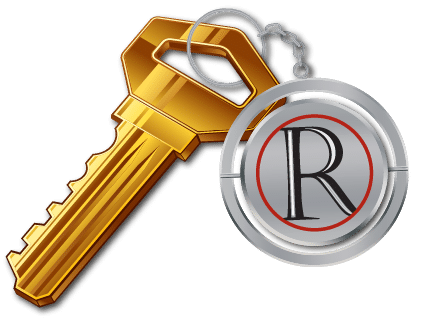 Find a Realtor in Gallatin, TN
Gallatin, TN, is a perfect blend of small town living and big city excitement. You won't be disappointed if you buy a home in Gallatin, getting all the best of this all-American Nashville 'burb.   
Thinking of buying a house in Gallatin, TN? Contact the pros at Reliant Realty with questions or to see what's available.
Check out these other popular links
Additional Resources if You're Moving to Tennessee
Searching for a house can be both exciting and stressful. Here are online resources to help you plan your move.
YOU MAY ENJOY THESE OTHER RELATED ARTICLES