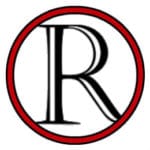 Nashville, Tennessee is a great place for buying your dream home.
You've got the Smokies, legendary country music, breathtaking outdoor spaces, and of course, the delicious southern food. The cost of living is reasonable, the pace of life is relaxed, and there are some up and coming communities great for putting down roots.
When it comes to buying a home in Nashville, many people opt to build. Whether you want to frame up on a giant piece of land or opt for a plot in a planned community, there are a few key reasons people find a Nashville builder and start from the ground up. Read on to learn more.
Why Buy a New Construction Home?
If you want to build a home in Nashville, here are some compelling reasons to do so:
Newly Built Homes = Everything's In Perfect Shape
New is always better, especially when you're buying a home. When you're the first owner, the new house will always be very clean—since nobody has lived there before—and everything will be brand new.
Being the first owner feels good. The fact that nothing in the house was used before means it's in pristine condition. To boot, all of your appliances and systems will likely be under the manufacturer's warranty, meaning you don't face the bill if something breaks down.
Flexible Financing Options
Builder financing will give you more flexibility compared to traditional financing for pre-owned homes. For example, you can usually include extra-cost items and upgrades for the house with your mortgage. You also incur minimal liability with a home (or at least that's how banks see it), so you may get better mortgage rates and lower monthly costs.
The Sky's the Limit: Customize Away
First owners get to add the ultimate personal touch to new homes. If you love the thought of going into a design center with carte blanche, a new build gives you the chance to get the tile, flooring, fixtures and finishes of your dreams.
Even though you will have to keep an eye on how these upgrades impact your bottom line, a new construction home means you are in charge of crown molding, trims, cutouts, floor plan, handles, countertops, flooring and, well, almost everything.
Best Home Builders in Nashville
Now that you know what makes buying a new construction home such a great idea, it's time to have a look at the best home builders in Nashville. New construction homes in Nashville are available throughout the entire metro area and beyond. You can't go wrong with any of the following companies:
Frank Batson Homes has been building homes in Middle Tennessee since 1975. This company has 15-floor plans available, which range from 1391 square feet to 3471 square feet. The available homes start between $419,900-$629,900. 
Donnelly Timmons and Associates Inc. offer a range of services that cover everything from small custom renovations to luxury custom home building. They have built homes in Forest Hills, Oak Hill, Green Hills, Franklin, and Brentwood. French, Tuscan, Mediterranean and Colonial homes are the styles that this firm is famous for. 
Tennessee Valley Homes offer custom and semi-custom new construction homes. When you work with this firm, you can either choose a new pre-built home in one of their exclusive communities or have them build a new home for you on any lot you choose. 
Defatta Custom Homes specializes in French architecture and builds homes in the Middle Tennessee area. They offer both custom-built homes and pre-built homes in the exclusive communities that they develop. Houses range from 2,879 square feet to 4,115 square feet. Prices start between $649,990 to $925,990. 
Regent Homes is building single homes, townhouses, and condos. They mix traditional southern architecture with other different architectural styles and are known for their energy-efficient buildings. Houses range from 1,778 square feet to 3,079 square feet. Prices range from $283,900 to $579,900.
Castle Homes is an award-winning firm that builds homes in Nashville, Williamson County, and Middle Tennessee. This firm is affiliated with Energy Star and complies with the standards set by the U.S. Green Building Council. Houses range from 3,482 square feet to 7,774 square feet.
Best Luxury Home Builders in Nashville
For home buyers with bigger budgets who settle for nothing less than the best, the following mid-range and luxury home builders in Nashville are up to the job:
Arthur Rutenberg Homes is building single-family homes in multiple states, including Tennessee. This firm is a national success, and they're known for their clear process and a strong network of partners. Houses range from 2,486 square feet to 4,240 square feet. Prices start between $589,000 to $1,708,342.
McPherson Shaw, Inc. specializes in custom home designs and they build single-family homes in Middle Tennessee. The company also offers custom renovation services provided by highly-skilled craftsmen.
Custom vs. Prefab Homes
Not all custom homes are created equal. 
The following are the two most common house types that home builders commonly refer to as custom homes and the differences between them: 
Prefab Homes—Even though the manufacturing process has improved a lot over the past years, prefab homes are still considered inferior to site-built homes. And that's something that affects the resale value of the house. These houses are manufactured as separate parts in factors, and builders would then transfer them to the site where they would assemble them. 
While this may seem rare (or like it only applies to modulars or hipster home kits), builders will cut costs by using many prefabricated parts on a site-built home.
Site-built Homes—As you've probably guessed from the name, site-built homes are built on-site. After a Nashville building firm gets the designs and construction documents approved, the work on the site will begin to turn the design into a real house. Everything in these homes is custom built to ensure the best quality.
Most Nashville new construction home builders will use a mix of these methods. It may be important to you to understand the quality of on-site trades and how much craftsmanship is actually going into your new Nashville home.
Top New Construction Areas in Nashville
Wondering where to buy a new home in Nashville? There are lots of cool places to live in Nashville. If you want to buy a new construction home, here the best places to look:
Daventry—This new community is located less than 3 minutes from Cool Springs, and offers a serene lifestyle with a variety of family homes to choose from. 
The Heights—This walkable community is located in Autumn Oaks. Regent Homes is developing this community, and it has a variety of one and two-story single-family homes to choose from. 
Witherspoon—If you're looking for an exclusive community that offers a hard-to-find mix of natural beauty and elegant architecture, Witherspoon is what you're looking for. Homes in this community range between $1 million-$3 million. 
Of course, there are plenty more areas in Nashville to find a new home. If you're in the market, check out Nashville home listings here.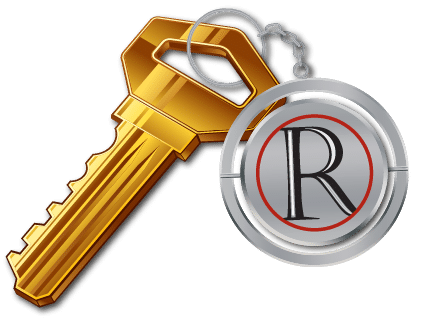 Need Help Finding Your Nashville Dream Home?
People love Nashville's vibe. It's cool, classic, family-friendly, great for professionals and even prime for retirees. It has a little bit of something for everyone. If you're ready to buy a new home in Nashville, the Reliant Realty team can help. We've got the inside scoop on the best home builders in Nashville and how to make your dreams a reality. Contact us to get started as soon as today!
Check out these other popular links
Additional Resources if You're Moving to Tennessee
Searching for a house can be both exciting and stressful. Here are online resources to help you plan your move.
YOU MAY ENJOY THESE OTHER RELATED ARTICLES