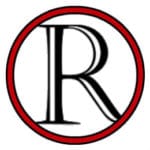 Are you looking to build a home in Gallatin, TN?
The fast growing city has lots to offer residents and with its proximity to Nashville it's got a lot to recommend it. If you want that new home smell (and all of the amenities), there are plenty of professional builders to choose from. 
If you are interested in building in the area, you need to know about the best home builders in Gallatin. 
To learn more about this Middle Tennessee city and learn which Gallatin home builder to hire, read on!
Build a New Home in Gallatin: About the City
Gallatin is a city just 30 miles north of Nashville. The area is a part of Sumner County and has a population of around 30,00 in its 32 square-mile radius. Gallatin runs along the edge of the Cumberland River and is the county seat for Sumner County.
The city is zoned for the Sumner County School System and is part of the 37066 area code. While Nashville is just a short 30-minute drive away, other neighboring areas like Hendersonville and Lebanon offer even more when it comes to jobs, education and things to do.
It's a great city to live in near Nashville. Due to its increasing popularity, you can expect to find some high-quality Gallatin builders to choose from. Additionally, the growing demand for housing means there are plenty of newer developments to build a new home in.
Best Home Builders in Gallatin, TN
For new construction homes in Gallatin, TN you can't go wrong with any of the following companies:
Hallmark Building Group
Hallmark Building Group has been building homes in the Middle Tennessee area since 1999. Dan Morehouse and his team pride themselves on building with "excellence and integrity." The team uses the latest technology to design custom builds and aims to make the experience unique and pleasurable. Their portfolio consists of well-thought-out renovations and custom builds in new developments.
Wallace Custom Builders
Wallace Custom Builders has been working in Sumner County for two decades. In that time, they have built some fantastic customs homes in Lebanon, Hendersonville and, of course, Gallatin. Their work runs the range from beautiful outdoor spaces to modern multi-family homes. Founder James Wallace and his team bring over 50 years of construction experience to each one of their builds.
Paragon Group LLC
The Paragon Group is dedicated to building high-end but energy-efficient homes in the Nashville area. They have consistently contributed quality residential and commercial builds to the community of Gallatin. Homes built by Paragon can range in price from $400,000-$725,000.
Pettis Builders
Pettis Builders is often ranked as one of the highest-reviewed luxury home builders in all of Tennessee. The team at Pettis specializes in custom homes and works with clients to make their dream home a reality. They have been providing full-service home builds since 2005 and have built a reputation for high-quality custom work in the Gallatin area.
Build Nashville
Build Nashville is a custom home and renovation contractor that has won Nashville Lifestyles Best Builder Award for the last three years. They handle all the major work like millwork, bathrooms, exteriors and kitchens and work closely with clients to make the final product perfect.
DeFatta Custom Homes
DeFatta Custom Homes is a home builder located in Franklin, TN. They have been dedicated to building custom homes in the Middle Tennessee area since 2007. While they are known for the communities located in Nolensville like The Woods or Burning Tree Farm, they also build homes in the Gallatin area. Homes built are usually larger, with around 3,000-4,000 square feet. Prices for a four-bedroom can range from $600,000-$900,000.
Gregg Homebuilding Company
The Gregg Homebuilding Company has been working to provide suburb custom builds in the Middle Tennessee area since 2008. They take a personal approach to custom home building and are sure to walk you through each step to ensure you are as happy as you can be with your new home. Homes built by Gregg Homebuilding tend to have larger square footage from 4,000-5,000 square feet. Prices tend to reflect the luxury nature of the builds and range anywhere from $700,000-$1,200,000.
Focus Builders
Focus Builders is an award-winning luxury home builder based out of Nashville. The majority of their work is with private clients like yourself, so they are well-versed in the custom construction process. More often than not, they will be a part of every step of the build, including lot identification. 
Rosanbalm Homes
Rosanbalm Homes is a family-operated business that has been providing custom-built homes for over three decades. Mike Rosanbalm and his team are dedicated to providing high-end homes and remodeling services. They offer a wide selection of services, including historical conservation, energy-efficient designs and even specialty builds like log home construction.
Goodall Homes
Goodall Homes has been building custom homes in the Gallatin area since 1983. Since then, they have built a reputation as one of the most respected and award-winning builders in the area. Goodall Homes is responsible for building up and developing the major residential areas outside of Nashville. Currently, they offer new homes in the Carellton and Kensington Downs neighborhoods of Gallatin. You can find new builds with 2,000-3,00 square feet with prices that start in the low $400,000s.
Taylor Homes
Taylor Homes have been developing custom homes in the Gallatin area for 60 years. The team at Taylor Homes has built thousands of new custom homes in Middle Tennessee and offers superior communication, pricing structure and customer service. They even have partnerships with local financial institutions to provide assistance if that is something that you require. Taylor Homes can build custom homes starting at $150,000 all the way up to $600,000. 
Randy Jones Construction
Randy Jones Construction has been run by Sumner County residents for over 45 years. They offer a wide variety of pre-planned homes and custom builds. The team at Randy Jones Constructions was instrumental in the development of the Twin Eagles community in Gallatin. Their homes range in square footage from 1,500 all the way to 2,500+.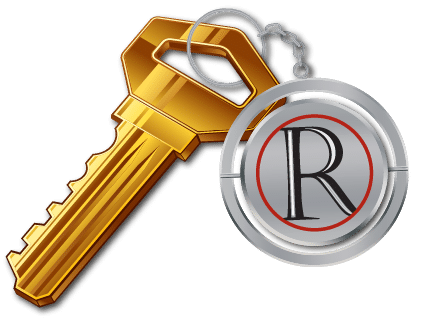 The Best Realtor to Sell You a New Construction Home in Gallatin, TN
(If we do say so ourselves.)
Finding the best home builder can be a monumental task, especially if you don't know the area well. Let our team at Reliant Realty help you through the process so you can take advantage of our decades of experience in the area.
Reach out now to schedule an appointment, and together we can help you find and build your perfect home.
Check out these other popular links
Additional Resources if You're Moving to Tennessee
Searching for a house can be both exciting and stressful. Here are online resources to help you plan your move.
YOU MAY ENJOY THESE OTHER RELATED ARTICLES