NASHVILLE'S 2019 CMA MUSIC FESTIVAL
Your ultimate edition guide
"Country music isn't a guitar. It isn't a banjo, it isn't a melody, it isn't a lyric. It's a feeling."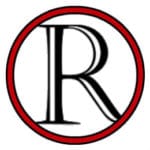 It's Time to Get Planning and Get Ready for the 2019 CMA Music Festival!
Hosted in Nashville "Music City", Tennessee, the annual CMA Music Fest is an incredible musical event with 4-days of free concerts, opportunities to meet and greet some of the winners of the CMA awards, exciting photo opportunities and much, much more. 
THE most anticipated annual event for locals, it also attracts music fans from all over the world.  Whether you're an experienced local or you're making your first pilgrimage to country music's mecca, you're going to need to know how to take advantage of everything you can see, hear and do at the event.
Here, we've answered the 10 top questions country music fans are asking about the 2019 CMA Music Festival:
When is the 2019 CMA Music Fest taking place?
This year's Music Fest takes place Thursday, June 6 through Sunday, June 9, 2019
The Festival attracts country music fans from across the world as literally hundreds of the nation's top country musicians will perform across Nashville during that 4-day window.  And YOU can be there, right in the middle of the action!
Who's booked to perform at the 2019 CMA Music Fest?
A better question may be who isn't performing at the CMA Music Fest. Country music's biggest event of the year is welcoming a lot of its biggest names.
We've got the lineup for the three major stages listed for you below in handy charts with date and set-time for each artist.
What's for certain is that fans will enjoy four days of GREAT music including numerous free concerts taking place at a number outdoor stages in the downtown area, exciting meet-and-greet opportunities for fans, shopping, fabulous food and drink vendors and other many other events throughout the downtown Nashville area.
Playing the Nissan Stadium Nightly Conert Series for 2019 Are:
Carrie Underwood
Keith Urban
Luke Bryan
Kelsea Ballerini
Dierks Bentley
Brothers Osborne
Kane Brown
Luke Combs
Dan + Shay
Florida Georgia Line
Miranda Lambert
Little Big Town
Tim McGraw
Maren Morris
Old Dominion
Pistol Annies
Rascal Flatts
Thomas Rhett.
Nissan Stadium Nightly Concert Line-Up with Set-Times
| | | | | |
| --- | --- | --- | --- | --- |
| 8:30 – 9:00 p.m. | Kane Brown | Little Big Town | TBA | TBA |
| 9:15 – 9:45 p.m. | Kelsea Ballerini | TBA | Miranda Lambert & Pistol Annies | Old Dominion |
| 10:00 – 10:30 p.m. | Brothers Osborne | Thomas Rhett | Dierks Bentley | Maren Morris |
| 10:45 – 11:15 p.m. | Rascal Flatts | Dan + Shay | Luke Combs | Keith Urban |
| 11:30 – 12:00 a.m. | Florida Georgia Line | Carrie Underwood | Tim McGraw | Luke Bryan |
Budweiser Forever Country Stage Line-Up
All concerts at the Budweiser Forever Country Stage are free to the public and run daily from 11:00 am to 4:145 pm.
Performing are:
Keith Anderson, Deana Carter, John Carter Cash, Joe Diffie, George Ducas, Charles Esten, Andy Griggs, Halfway to Hazard, Ty Herndon, Honky Tonkin' with Tracy Lawrence, Little Texas, Lonestar, The Marshall Tucker Band, Kendell Marvel, Neal McCoy, Montgomery Gentry, Lorrie Morgan, The Nelsons, Jerrod Niemann, Jamie O'Neal, The Road Hammers, Ray Scott, Shenandoah, Sister Hazel, Ricky Skaggs, Kiefer Sutherland, Thompson Square, Uncle Kracker, Mark Wills, Rita Wilson and Darryl Worley.
Budweiser Forever Country Stage Concert Line-Up with Set-Times
| | | | | |
| --- | --- | --- | --- | --- |
| 11:00 - 11:30 | Mark Wills | Jamie O'Neal | Honky Tonkin' w/ Tracy Lawrence | Darryl Worley |
| 11:45 - 12:15 | Joe Diffie | Rita Wilson | Honky Tonkin' w/ Tracy Lawrence (cont'd) | Ricky Skaggs |
| 12:30 - 1:00 | Sister Hazel | Andy Griggs | George Bucas | Ray Scott |
| 1:15 - 1:45 | Uncle Kracker | The Road Hammers | Ty Herndorn | The Nelsons |
| 2:00 - 2:30 | Neal McCoy | Keith Andersson | Lonestar | Halfway to Hazard |
| 2:45 - 3:15 | Montegomery Gentry | Kendell Marvel | Deana Carter | John Carter Cash |
| 3:30 - 4:00 | Shenandoah | Thompson Square | Jerrod Niemann | Marshall Tucker band |
| 4:15 - 4:45 | Lorrie Morgan | Charles Esten | Kiefer Sutherland | Little Texas |
Chevy Riverfront Stage Line-Up
All concerts at the Chevy Riverfront Stage are free to the public and run daily from 10:00 am (11:15 am on June 6) to 5:15 pm.  If you're a 4-day pass ticket holder, you get early access to the grounds.
Performing are:
A Thousand Horses, Lauren Alaina, Jimmie Allen, Danielle Bradbery, Lee Brice, Easton Corbin, Jordan Davis, Devin Dawson, Jessie James Decker, Gavin DeGraw, Russell Dickerson, Eli Young Band, Lindsay Ell, Tyler Farr, Gone West, Riley Green, Hunter Hayes, Walker Hayes, High Valley, Home Free, Ryan Hurd, LOCASH, Maddie & Tae, Ashley McBryde, Scotty McCreery, Eric Paslay, Carly Pearce, Cassadee Pope, RaeLynn, Mason Ramsey, Michael Ray, Tyler Rich, Runaway June, Dylan Scott, Granger Smith, Mitchell Tenpenny, Morgan Wallen and Aaron Watson.
Chevy Reverfront Stage Concert Line-Up with Set-Times
| | |
| --- | --- |
| 11:15 - 11:45 | Lee Brice |
| 12:00 - 12:30 | Runaway June |
| 12:45 - 1:15 | Michael Ray |
| 1:30 - 2:00 | Easton Corbin |
| 2:15 - 2:45 | Cassadee Pope |
| 3:00 - 3:30 | Eli Young Band |
| 3:45 - 4:15 | Jimie Allen |
| 4:45 - 5:15 | Lindsay Ell |
| | | | |
| --- | --- | --- | --- |
| 10:00 - 10:30 | A Thousand Horses | Eric Paslay | Mason Ramsey |
| 10:45 - 11:15 | Dylan Scott | Danielle Bradbery | Aaron Watson |
| 11:30 - 12:00 | Mitchell Tenpenny | Russell Dickerson | Tyler Rich |
| 12:15 - 12:45 | Maddie & Tae | Ashley McBryde | Gone West |
| 1:00 - 1:30 | Lauren Alaina | LOCASH | Granger Smith |
| 1:45 - 2:15 | Jordan Davis | Devin Dawson | Tyler Farr |
| 2:30 - 3:00 | Morgan Wallen | Carly Pearce | RaeLynn |
| 3:15 - 3:45 | Hunter Hayes | High Valley | Riley Green |
| 4:00 - 4:30 | Scotty McCreery | Home Free | Ryan Hurd |
| 4:45 - 5:15 | Gavin DeGraw | Jessie James Decker | Walker Hayes |
Where will events take place?
While you'll find events going on throughout the city, the Festival's biggest concert events take place on three main stages in downtown Nashville:
Nissan Stadium (1 Titans Way, Nashville, TN 37213, USA): Home of the Tennessee Titans, Nissan Stadium will be taken over by the Titans of Country Music as it hosts CMA Fest's nightly concert series.
Nashville Music City Center (201 5th Ave S, Nashville, TN 37203, USA): Xfinity Fan Fair X is held in the Music City Center.  Check out the Sections 7 & 8 below for full details on the Fan Fair.
Chevrolet Riverfront Stage (100 1st Ave N, Nashville, TN 37201, USA): Located in Riverfront Park, Chevrolet Riverfront Stage is a gorgeous outdoor amphitheater.  During the Fest it will feature daytime concerts, beginning at 10:00 AM and ending at 5:15 PM each day.  Last year, Old Dominion opened the Thursday event off in style, followed by acts like Kellie Pickler, RaeLynn, Scotty McCreery, and Brandy Clark.
Again, these are only the three main concert venues.  Over 400 artists and over 151 hours of performances on stages all over Nashville's downtown core will take place over the 4-days of the Festival!  Check out Section 3 below to get tips on how to stay updated on all Fest-related announcements.
Where can I get updates on the 2019 CMA Music Festival line-up?
Bookmark the Country Music Association's page for the CMA Fest website to get official information and check for updates on events, venues and artists leading up to the festival.
If you want immediate updates as the CMA posts announcements, install the CMA Fest App and allow push-notifications. That way you'll know new additions before anyone else and can get a jump on tickets.  You can even use the app to plan each day and set-up your own personal event schedule! The app is available for both Android and Apple devices.
Pre-Register CMA Fest Fan Access and be entered to win a trip for two to CMA Fest 2020! After you've registered you'll also get your own personal QR code. Scan it when you're at the CMA Fest 2019 to participate in games and activities for even more chances to win prizes!
Follow social media groups and pages related to the CMA Music Fest 2019 for another of information and updates on the Festival. Follow and tweet to the CMA Festival on the official Twitter account and follow the official CMA Instagram account, Facebook page and on Snapchat.
Your fellow festival goers on Facebook are also a great source of information and planning advice. You can join groups created by past attendees and interact with other new and experienced festival goers and plan your schedule to ensure you catch all the not to be missed happenings.  Check out CMA Fest 2019 and NEW Going to CMA Music Fest 2019 on Facebook to start.
Can I live stream the CMA festival?
You bet. The CMA has partnered with a number of streaming services to provide curated performances from all the artists at this year's Festival.
Click the link below to access the CMA Festival stream on your favorite music service:
What are the ticket prices for the 2019 CMA Music Fest?
4-Day Concert Passes for the Nissan Stadium concert series went on sale in July 2018. 
So, at the time of this writing in early March, only upper level, 300-series seating tickets remain for purchase available directly from the stadium through Ticketmaster.
The 300 level seats are priced at $233.95 each (+ $4.50 order processing fee per order).
4-day stadium parking passes were also still available for a great price of $60 each + fees (almost $25 less than the 2018 price).
Of course, numerous ticket resale outlets have tickets available in all areas of the stadium at various price points for above face-value, so prices will vary by outlet and by stadium level.
On one site, we found 4-day passes on offer for around $475 for 300-hundred level seats to as high as around $6,300 for second row Gold seats.
While we did find some less prime floor tickets for under $700 on other sites, remember that prices will likely go up rather than down as the line-up is announced and demand increases. Our advice is to jump on tickets sooner rather than later.
What does the 4-day 2018 CMA Music Festival pass include?
Each pass gives you a ticket to the nightly concert at Nissan Stadium. You will also get access to all of the daytime concert venues as well as early access to the Riverfront Stage to stake out your place on the grounds.
In addition, you get daily in-and-out admission to the Xfinity Fan Fair X  (See Sections 7 & 8 below for details).  Knowing Nashville's hot summery weather, access to the Music City Center's air-conditioned comfort can come in handy between outdoor concerts.
While at the Fan Fair you can join in on celebrity and music artist Q & As and performances on three concert stages,  get in on Meet & Greets and a whole lot of other other fun fan opportunities.
If all that isn't enough, you'll also get Stage Front Access to the photo lines (both at the Riverfront Stage as well as the Nissan Stadium).
Finally, to save your dancing energy, you also have free access to the shuttle that runs around the CMA Fest Grounds during the event starting at 8:00 AM each day.
What is XFINITY FAN FAIR X?
The Xfinity Fan Fair X is THE place to be if you're a Country Music Fan!
Housed in Nashville's Music City Center, the Fan Fair X includes a Marketplace (with artisan crafts among the shopping), games, Music Industry booths with artist Meet & Greet events, Celebrity Q & As, and Emerging Artists showcased throughout the 4-day Fest on 3 live stages.  You'll also find full air conditioning...which could come in handy as a drop-in venue depending on how hot the weather gets.
Admittance is included with a  4-day CMA Festival pass. If you don't have a CMA Pass you can buy tickets at Ticketmaster in advance or onsite at XFINITY Fan Fair X and the Bridgestone Arena box-offices.
Daily tickets are $10
Four-day tickets are $25
Children 8 years and younger are admitted free
How do the Meet & Greets at the Xfinity Fan Fair work?
First, keep in mind that there are TWO types of Xfinity Fan Fair Artist Meet & Greets:
those you can get into simply by lining up inside the Fair before the event starts and
those where only winners of the "Ultimate Fan Experiences Drawings" can get into.
Non-drawing Meet & Greet line-ups start when the Fan Fair doors open at 9:30 AM each day.
Two artists will appear each day, and there will be two line-ups in two different locations at the Fair.  So, be on the lookout for event staff who will tell you which line to stand in for the artist you want to meet.
Keep in mind that waiting in line doesn't guarantee you the opportunity to get into the Meet & Greet - only as many fans as time allows will be admitted inside the event.
To be entered into the ULTIMATE FAN EXPERIENCES DRAWING register for  CMA Fest Fan Access.  Then, between Tuesday, May 30 at 10 AM CT  & Thursday, June 1 at 10 AM CT, enter the Ultimate Fan Experiences Drawing.
When you complete your entry form, you will be able to select which Meet & Greets you want to be entered for.  Be sure to pick your favorites - once you submit your entry, you won't be able to go back and change them!
Once you've entered the drawing, keep an eye out for an email and/or text messages starting on June 2 after 10 AM CT to find out if you (plus one lucky friend!) have won the chance to attend a Meet & Greet.
If you get a notice, you're not an official winner until you log in to Fan Access to claim your prize (by Tuesday, June 6 at 12 PM CT).  If you don't confirm you've accepted your prize, your Meet & Greet opportunity will be given to an alternate winner. The day of, you and your guest must arrive one hour before the Meet & Greet starts (location will be disclosed if you win).
You can win admittance to one event only and you can't trade to attend a different Meet & Greet from the one your name was drawn for.
For more details about how to enter the Ultimate Fan Experiences Drawing and claim your prize, visit CMAfest.com/FanAccessHelp.
Are there any Pre-Festival Events?
You bet there are! While Music Fest itself runs 4-days, events leading up to the official start date take place every day (or night) of the week before it kicks off.
The biggest is the CMT Videos Awards Show at Bridgestone Arena and is seen as the unofficial launch of the Festival.  The Awards show is a public, ticketed event, so it's your chance to see an awards show live and in person!  At the time of this writing tickets, have yet to go on sale, so check the Bridgestone Arena Events schedule regularly or sign up for their Ticket Alert service to be notified directly.
The Tuesday before the CMA Fest is always a big night at the The Grand Ole Opry. The night is usually a star-packed event. If you're a Carrie Underwood fan, she's been a part of the event each of the past several years. While it's no guarantee that she will be there in 2018, it's likely as she usually has her fan club event around this appearance.
Marty Stuart's Late Night Jam at The Ryman Auditorium the Wednesday night before Fan Fest has also been an event for the past several years. The line-up and ticket on-sale date have not been set yet; check the Ryman Concert Calendar for updates.
Also of note, Darius Rucker has hosted an event on the Monday before Fan Fest for the last several years. While this year's venue hasn't yet been confirmed, it was held at the Ryman in 2017 as well.
Make the Home of Country Music Yours...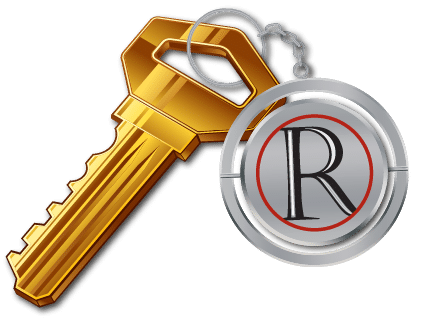 Musicians aren't the only people to hear Nashville's siren call and decide to make the city their home.  Once you've experienced the CMA Music Fest and all that Nashville has to offer, you may decide to stay. There's so much to enjoy and appreciate here, that one of your stops might be to a knowledgeable real estate company. If you have questions about making your visit to Nashville permanent, don't hesitate to contact one of our professional relocation specialists at Reliant Realty. We're here to assist you.
Check out these other popular links
Additional Resources if You're Moving to Tennessee
Searching for a house can be both exciting and stressful. Here are online resources to help you plan your move.
YOU MAY ENJOY THESE OTHER RELATED ARTICLES